86 — Восемьдесят шесть — / Eighty-Six
Автор: Асато Асато
Иллюстратор: Shirabi
Другие названия: 86 ―エイティシックス― / Eighty-Six
Показать полностью.
Год выпуска: 2017
Жанры: боевик, научная фантастика, драма, трагедия, романтика, меха
Выпуск: продолжается
Описание:
Республика Сан-Магнолия. Долгое время эта страна подвергалась нападениям своего соседа, Империи, которая создала серию беспилотных военных машин под названием «Легион». В ответ на угрозу Республика успешно завершает разработку аналогичных военных технологий и отражает атаку врага, сумев обойтись без жертв. Но это… официальная версия. На самом деле жертвы были. За пределами 85 районов Республики. «Несуществующий 86-ой район». Именно там днём и ночью продолжались битвы, в которых участвовали юноши и девушки из отряда, известного как «Восемьдесят шесть» — они сражались в беспилотных машинах…
Шин руководит действиями молодых людей-смертников, находясь на поле боя.
Лена — «куратор», который командует отрядом из далёкого тыла при помощи специальной связи. Прощальная повесть о суровой и печальной борьбе этих двоих начинается!
86 — Восемьдесят шесть — / Eighty-Six запись закреплена
【Перевели фрагмент с анлейта из 11 тома】
Перевод фанатский, поэтому могут быть неточности!
— Как я могу говорить, при том, что я выгляжу, как мусор. Ну и дела.
Показать полностью.
Бывшая республиканская армия была уничтожена девять лет назад, и нынешние республиканские солдаты, не унаследовавшие ни достоинств, ни традиций армии, просто восполняли численность.
Жаль, что не смог выиграть хотя бы несколько минут до падения своей страны, думал Каршталь, хрипло дыша, его живот теперь был распорот, и кишки вываливались наружу.
Солдатам не хватало военного образования, они ненавидели тренировки, но быстро требовали привилегий без чувства гордости и долга, неудивительно, что они не продержались после вторжения Легиона.
Больше не было голосов, отвечающих на призывы помощи или ответы по радио, не было выстрелов, не было воя, и плач детей прекратился уже довольно давно. Остались только звуки разрушаемых зданий, ветра, раздувающего пламя, и искр, взрывающихся и взлетающих в небо.
Не имея ни образования, ни подготовки, Восемьдесят Шесть сражались на поле боя в течение последних девяти лет, и они могли оказать довольно сильное сопротивление.
У 86 сектора был боевой потенциал, но производственные предприятия и электростанции, которые им потребовались бы, находились в других 85 округах.
Даже если бы Гранд-Мюр открылся, с падением Республики Восемьдесят Шесть потеряли бы все ценные запасы и оказались бы бессильны перед натиском Легиона, независимо от их желания сражаться.
Так он и предполагал.
Однако Лена открыла Гранд-Мюр, который отделял 86 район от Республики.
— Как будто ты можешь сказать это сейчас. С таким видом. С таким телом. Ты, который оставил свою жену и дочь, только для того, чтобы в итоге стать врагом человечества.
Каршталь, который уже не мог двигаться, обратился к Динозавру, молча стоявшему перед ним.
Весом в сто тонн и высотой в четыре метра он напоминала сухопутный линкор.
Его железная броня сияла среди алого пламени в центре поля боя, хотя он не направлял на Каршталя ни пулеметы, ни танковые орудия.
Однако в его действиях, оставивших его в покое, чувствовалось высокомерие верховного правителя, который счел, что такой хрупкий человек, как он, не стоит того, чтобы топтать его ногами.
Посмотрев на бескровное лицо, Каршталь тонко улыбнулся.
—Твоя дочь так похожа на тебя. Мечтательница, которая постоянно говорит красивые слова, идиотка, которая не знает, как сдаться. Как и ты, она будет сражаться в этом мире, пока не умрет. Теперь она твой злейший враг.
«Даже имея здесь жену и дочь, ты стал врагом Республики и всего человечества, не так ли?
Как командир этих машин для убийства, ты, вероятно, смирился с тем, что любимая семья и верные подчиненные будут разорваны на части и растоптаны до смерти Легионом под твоим командованием».
Динозавр продолжал молча смотреть на Каршталя.
И тут его оптические сенсоры засветились жутким голубым светом, глядя прямо на умирающего перед собой.
Затем Каршталь понял, что «он» теперь был стальным монстром, не способным больше понимать человеческий язык, не говоря уже о том, чтобы понимать человеческие мысли.
— «Ты хочешь перейти на эту сторону? Прежде чем закончится твоя человеческая жизнь».
Из-за потери крови цвет его лица стал белее бумаги, а губы посинели, но Каршталь сумел выплюнуть.
Он давно отказался от своей страны, но.
Он не настолько пал духом, чтобы желать стать жалкой боевой машиной, запертой в последних приказах побежденного правителя, вынужденной убивать без цели и смысла.
Сжимая револьер, который был невероятно тяжелым, несмотря на то, что весил меньше килограмма, он направил дуло себе на висок.
Первый патрон был в патроннике, и поскольку оружие был двойного действия и не имел ручного предохранителя, пуля будет выпущена, как только будет взведен курок. Это было выданное Республикой оружие, идеально подходящее для самоубийства.
Динозавр продолжала молча смотреть на Каршталя.
«Правильно. Я пойду вперед. Будь ты проклят! Бороться и терпеть поражение».
Особенно перед этой девушкой, которая похожа на тебя только лицом и ничем больше.
Она может говорить красивые слова и лелеять прекрасные мечты, но она не сдастся, сколько бы раз люди не топтали ее идеалы.
В отличие от тебя, который даже не смог стать мучеником своих идеалов, в отличие от своей любимой дочери. Та девочка, которая теперь выросла, которая будет сопротивляться злобе человечества и Легиона до конца своей жизни, кого ты никогда не узнаёшь.
«Будь ты проклят. Бороться и терпеть поражение. Я оставляю все твоей дочери».
Источник
Shinei Nouzen
This page contains spoilers from the light novel! Read at your own risk.
«I was the last one left back then, and that's how it's always been till now. That's why I have to take them with me. I'll take everyone who fought and died alongside me to my final destination.» ― to Lena, regarding his promise. [1]
Shinei Nouzen
Light Novel
Anime
Manga
OHS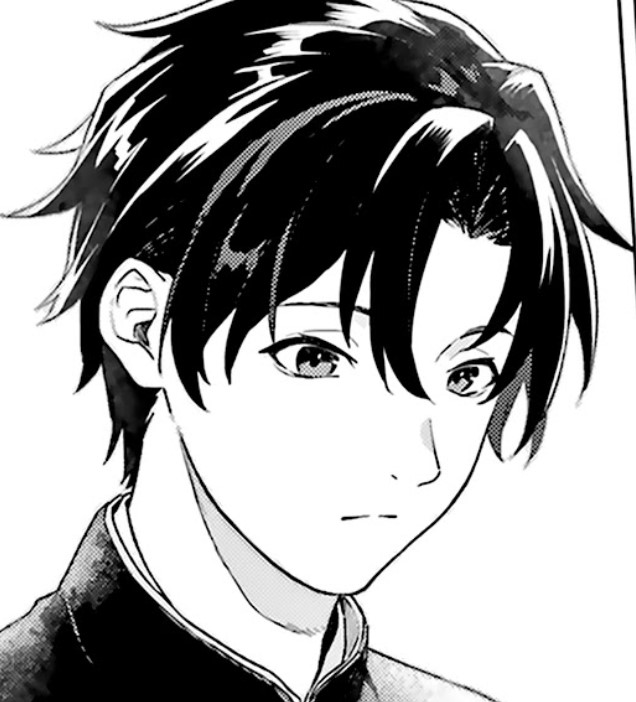 Aliases
Shin
Undertaker [2]
Reaper [† 1][2]
Báleygr [3][4]
Statistics
Status
11 (Neoteny) [13]
16 (Volume 1) [20]
18 (Current)
Birth Date
Country
Occupation
Military Rank
Captain (Volume 1)
Second Lieutenant (Volume 2)
First Lieutenant (Volume 3)
Captain (Volume 4)
Lieutenant Colonel (Future) [12]
Affiliation
Halberd Squadron (Former) [13]
Stiletto Squadron (Former) [14]
Bayonet Squadron (Former) [15]
Claymore Squadron (Former) [16]
Spearhead Squadron
Nordlicht Squadron (Former) [17]
Eighty-Sixth Strike Package
Airborne Battalion (Former)
Characteristics
Gender
Height
Relationships
Relatives
Seiei Nouzen
(Grandfather) [6][7]
Gelda Maika
(Grandmother) [6]
Reisha Nouzen
(Father) (Deceased) [6]
Yuuna Nouzen
(Mother) (Deceased) [6]
Shourei Nouzen
(Elder Brother) (Deceased) [1]
Kiriya Nouzen
(Distant Cousin) (Deceased) [8]
Ernst Zimmerman
(Adoptive Father) [9]
Raiden Shuga
(Adoptive Brother) [9]
Theoto Rikka
(Adoptive Brother) [9]
Anju Emma
(Adoptive Sister) [9]
Kurena Kukumila
(Adoptive Sister) [9]
Frederica Rosenfort
(Adoptive Sister) [9]
Relation-ships
Vladilena Milizé
(Girlfriend) [10][11]
Fido
(Pet)
Reverend (Guardian) (Former)
First Appearance
Light Novel
Manga
Anime
Voice Actors
Japanese
English
German
French
Portuguese
Spanish
Personal Unit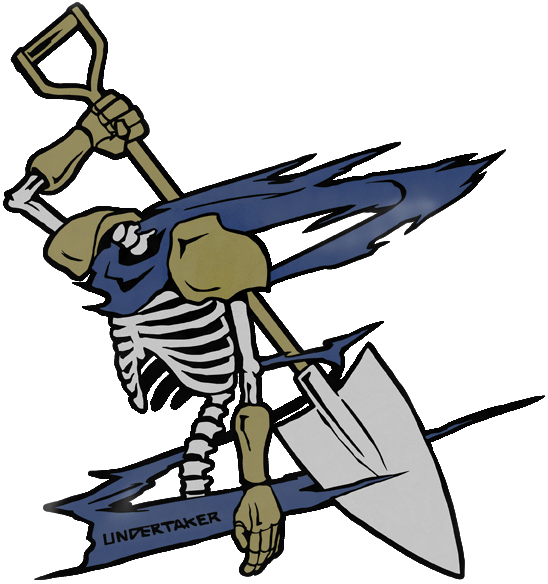 Personal Name
Unit Model
Armaments
Gun Mount Arm: 88 mm Smoothbore Gun [22]
Sub-Arms: 2x High-Frequency Blades [22]
His Personal Name is Undertaker ( アンダーテイカー, , Andāteikā ? ) .
He is the leader of the Spearhead Squadron, as well as the default operations commander of the Eighty-Sixth Strike Package. Among the Eighty-Six, he is known as the Reaper ( 死神, , Shinigami ? ) of the Eastern Front. His ability to hear the voices of the Legion designated him as a high-priority target with the callsign of Báleygr ( バーレイグ, , Bāreigu ? ) .
Contents
Appearance
Shin has the bloodred eyes of a Pyrope and the jet-black hair of an Onyx. His pale features and slender physique are characteristic of the Giadian Empire's nobles. [19] He is described to be rather handsome, attracting the attention of a few of his female comrades.
Shin almost always wears a sky-blue scarf to conceal the jagged scar on his neck. He obtained this scarf from the captain of his first squadron. Before he was gifted the scarf, his scar was concealed by bandages. [13]
As the Spearhead Squadron's leader, he wears a desert camouflage uniform scavenged from an abandoned Republic military depot. He later switches to the Federacy's steel-colored panzer jacket dress uniform, which generally does not allow for modifications. The combat flight suit however is much more lenient, allowing for Shin to wear his trademark scarf.
Personality
Shin is an incredibly kind person, even after being wronged by so many people in his life. He considers himself to be at fault in the matter with his brother and believes he is the one that needs to apologize. Even after being ostracized and feared by the other Eighty-Six, Shin felt that it was his responsibility to shoulder the deaths of his comrades and let them pass peacefully into the afterlife.
He had always been the only person left alive until he met Raiden Shuga. Thus, even after meeting a companion that could survive along side him, he always felt it was his duty as the survivor to silently carry the tags of the fallen to his final destination. [1] Even once letting go of his fallen comrades on the border between San Magnolia and Giad, he still used his comrades' deaths as an excuse to return to the battlefield. [23]
Shin's ability to hear the voices of the Legion places enormous mental strain on him, even when he has become accustomed to listening to the constant wails of the dead. The weight of both his responsibilities and the effects of his ability have contributed to his stoic nature and lack of mirth. Despite that, he has a gentle side to him that usually comes out when interacting with Fido.
His kindness also manifests in selflessness to an extreme degree. This is demonstrated in when he chooses to face the Shepherd alone to put his brother to rest, as well as when he forcibly takes control of the Spearhead Squadron's last Juggernaut and attempts to hold off the Legion so that the rest of his squadron can escape. [24] [9]
Shin had a distinct lack of care for himself. He compared himself to the Legion, calling himself a ghost, aimless and wandering. [25] Consequently, he often threw himself into dangerous situations without regard for his own safety, somehow surviving through luck and combat skill. This tendency grew worse once Shin had completed his mission of putting his brother to rest and losing his raison d'etre.
Even once he reunited with Lena and was pulled out of his suicidal craze, he still could not fathom that he was allowed to be selfish. He believed he could live even without a future to look forward to, or happiness which he could call his own. When Lena asked him for a wish he wanted fulfilled, he couldn't think of anything. His answer in the end was to take Lena to the sea, which he admitted was probably different than what Lena's question had intended. [26]
Shin eventually did realize his feelings for Lena. Once he confessed them to her during their stay in the Alliance of Wald, he was noted to be free of the shackles of pride binding him to the Eighty-Sixth Sector. He now genuinely has a future to look forward to, as well as a new found attachment to the world and humanity. [27]
Reputation
Shin is known as the Reaper of the Eastern front, a practical legend among the Eighty-Six. Both a moniker of reverence and fear, those who were assigned in the same squadron as him dreaded their fate of certain demise, or accepted that they would die knowing Shin would carry on their memory. No one would survive long term in a squadron with Shin present, no one except the one known as Wehrwolf.
Shin is often compared to a plague bringer or a prophet of death. His notoriety would spread from the word of his previous mechanics or squad mates which were transferred out of his squadron, such as Rito Oriya. His reputation would achieve a similar status in the central Republic military, due to stories of him breaking his Handlers and driving some to suicide through his ability to hear voices of the dead. [28]
After entering the Federacy military, Shin soon earned a similar fearsome reputation due to his cold demeanor, headless skeleton mark, and exceptional combat skills. He also earned the jealousy of many junior officers due to his relatively fast promotion. He was initially mistaken for royalty due to his mixed Pyrope and Onyx heritage, and was often provoked into fights which he would win easily. [29]
Background
Born on May 19th RY 351 / SY 2132, Shin lived with his family in the First Sector of the Republic before the war with the Giadian Empire began. It is implied he lived a sheltered life, surrounded by «only kindness and affection». He also appeared to have developed his extrasensory ability early on, hearing «voices that spoke without words» from his family. [25] He would often play with the daughter of his father's colleague, Henrietta von Penrose, whom Shin called Rita. [30]
Shin and his family were forced to relocate to an internment camp when the war began due to the Republic's discriminatory policies. Shin's father was first to enlist in the Republic military, accepting the Republic's promise that Shin and the rest of his family would have their rights restored in exchange for military service. Despite this, the Republic does not uphold its promise. Upon delivering the news of Shin's father's death, it informs Shin's mother that the military service was in exchange for only one person's citizenship. Continuing to trust the Republic, Shin's mother also enlists to protect her sons, leaving eight-year-old Shin and his eighteen-year-old brother Shourei in the care of an Adularia priest, a friend of the Nouzens who had resisted the Republic's policies and remained in the village-turned-internment-camp's church. [25]
Shortly afterward, Rei receives notice of his mother's death on the battlefield and an enlistment form for him, proving the Republic's promise to be a lie. Shin, to whom the concept of death was not yet comprehensible, implores Rei to explain why their mother would not be returning. Shin's pleas caused the grieving and frustrated Rei to snap and choke Shin in a fit of violent rage. Rei brings Shin to the brink of death before the priest intervenes and resuscitates him. Shin is left with a jagged scar around his neck as a reminder of his brother's hatred. The near-death experience also opens Shin's telepathic ability to a broader range of human consciousnesses, including those of the Legion, by temporarily experiencing the post-mortem collective consciousness of humanity. Rei avoids Shin after the incident and refuses to say farewell or even glance at Shin when he enlists and leaves Shin behind with the priest. [25]
The life in the internment camp was particularly harsh for Shin. In addition to the terrible condition of the camp, Shin was also discriminated by other Eighty Six due to his Giadian noble blood. Hence, the caretaker priest, who was a former soldier of Republic's army, decided to teach Shin how to fight. [27]
Four years after Rei's enlistment, Shin hears his brother's voice among the laments of the Legion and realizes that Rei is dead. On that day, Shin enlists with the military and becomes a Processor. [25]
Abilities
Telepathy
A genetic feature that is seen in people of Pyrope heritage, specifically the Maika Clan. Those with the extrasensory ability can communicate with family members by hearing their thoughts. This ability makes use of the part of the brain known as the Night Head and is the basis for the Para-RAID's communication abilities. [1] The range and limitations of the ability are unspecified in people other than Shin.
In Shin's case, his ability was originally restricted to only his family, the same as others with the ability. However, during his near-death experience after being attacked by his brother, Shin's consciousness temporarily entered the abyss of death, and he was able to hear the voices of those who had died. Upon being resuscitated, Shin retained the power to hear the voices of the dead that were still among the world of the living. The ability allows him to detect the Legion because the Legion was designed with the human neural system as a basis for their central processing system. While the Legion's original replica processors are not as easily detected by Shin, being more of an electric haze to his ears, the Legion's processors which have derived from the neural systems of dying Eighty-Six create easily distinguishable, and haunting, voices that Shin can hear. [31]
The voices Shin hears can be transmitted through the Para-RAID. Shin has traumatized many incompetent and abusive Handlers with the haunting voices of the Legion, albeit unintentionally for the most part. By turning the synchronization rate of his Para-RAID to the maximum, he drove one particularly abusive Handler to suicide. When linking with other Processors, Shin turns the synchronization rate lower. The transmission of voices also allows linked Processors to determine the positions of nearby Legion using the voices' distance and direction. [31]
Intelligence
Due to his habit of reading as a pastime, Shin has accumulated a great deal of knowledge in various fields, including obscure and old concepts like the salic law. [26]
Shin has a good grasp of military tactics and strategies, despite never receiving any formal training or education. During his time in the Eighty-Sixth Sector, Shin is able to analyze Legion deployment patterns and formulate an interception plan accordingly, allowing the Spearhead Squadron to operate effectively even in the absence of handlers.
Shin is also very observant. During the short period they lived together, Shin managed to correctly guess Frederica's true identity based on clues like the way she was treated, as well as Frederica's conduct and speech unfit for her age. [32]
Combat Skill
Even during his first sorties with only one month of training, Shin's maneuvers, judgment, and decision-making were well above what was expected of him. Although he had never experienced combat before, his instincts as an Onyx immediately kicked in, granting him a precise awareness of the battlefield. His awareness extended beyond what is normally possible, to the point that he was aware of the movements of the enemy's reload system. [13]
Currently, Shin's combat skills are unmatched by other Processors, as he has honed his skills to levels far above the other veterans. Combining his reflexes and telepathic ability, he can perform attacks that no other Processor can do, such as charging three Löwe at once in a frontal attack. His Undertaker is specialized for his melee-oriented combat style, replacing its standard machine guns with high frequency blades, with all of its limiters being broken to maximize mobility. [4] Due to this, however, there are situations where he could be completely useless against long ranged targets once his main smoothbore gun ran out of ammunition.
Shin was able to quickly pick up the controls of Lerche's Chaika in order to fool the Phönix during the siege of Revich. [33]
His capabilities as a Feldreß pilot are weaker when fighting fellow humans, however, as he isn't used to fighting opponents he can't hear with his ability. This is proven during his time in the Alliance of Wald, where he was able to be matched by Olivia Aegis during their training simulations.
Shin is also proficient in hand-to-hand combat, taking down the much larger Raiden in a fistfight and stating that he could disarm and kill three Republic soldiers before they can even remove their safeties. [34] Even in his earlier years as a Processor, his bullies didn't dare touch him due to fearing his strength. [14] His proficiency in various forms of combat ties back to his heritage as a Nouzen, an Onyx clan that served as the Giadian Imperial guard. [8]
Federica herself believes that Shin is one of the most skilled warriors, if not strongest, in his clan's history. His combat skill is exceptional even compared to the Giadian Imperial guard, of which many also came from the Nouzen clan. [23]
Quotes
«Dicit ei: Legio nomen mihi. «(He replied: My name is Legion. ) [† 2] ― Mumbling to himself before a sortie. [19]
«This is the best outcome I could have hoped for, but you guys got the short end of the stick. What will you do? Knowing that you'll die tomorrow, will you hang yourself today?» ― to Raiden, regarding the Special Reconnaissance Mission and their upcoming battle with Shourei. [35]
«If, one day, you make it to our final destination, would you please leave flowers?»― to Lena, handwritten on a piece of paper. [24]
«It's been a while, Handler One.» ― to Lena, reunion at the Processor memorial. [36]
Источник